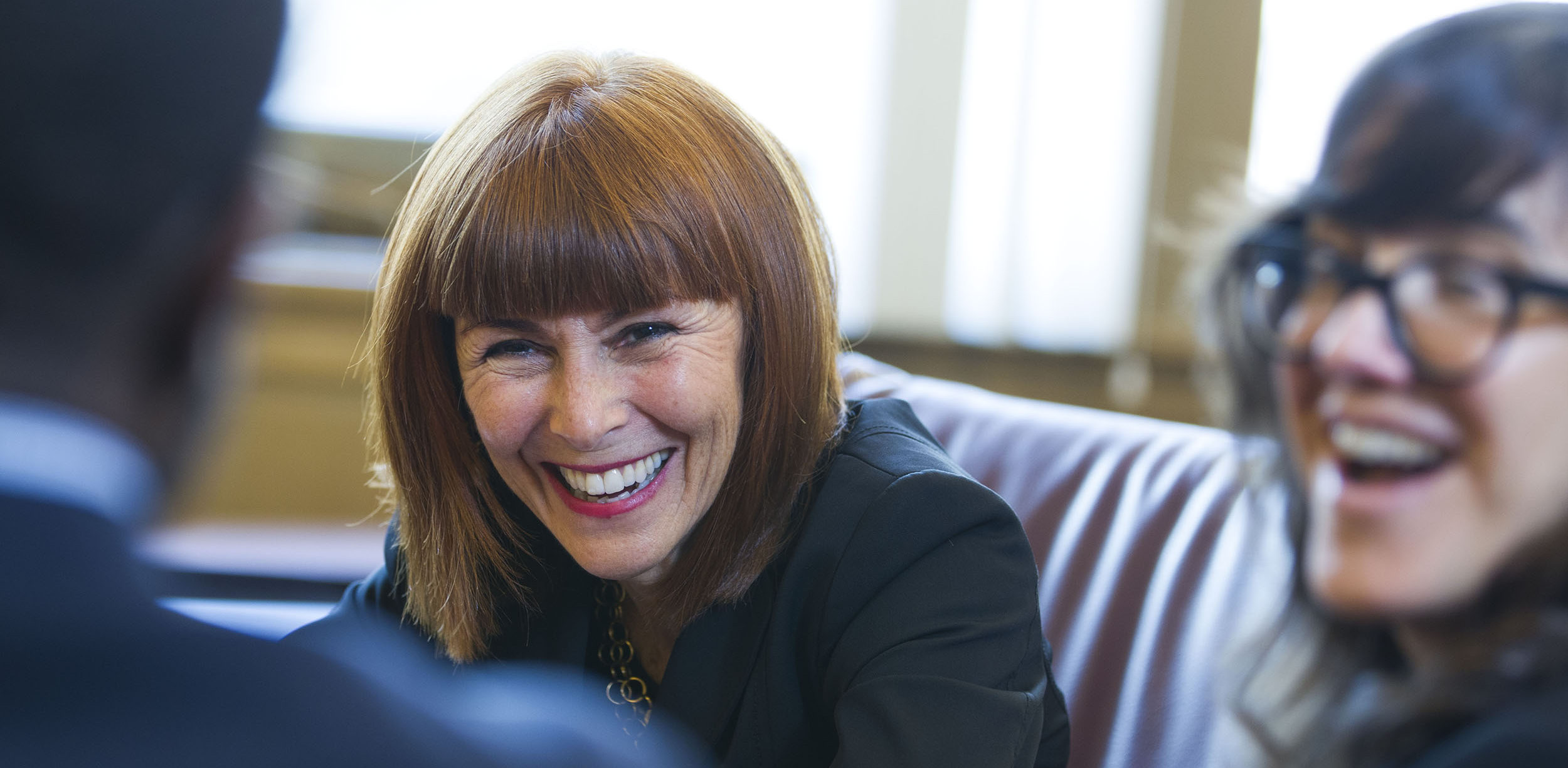 When I started working with Linda, I was unsure about the direction I was headed. With Linda's coaching I gained a different perspective on my leadership, greater awareness of my capabilities and opportunities, and I was able to see a better version of myself.  As a result, I now focus on living life as a created act and leading with intent.

Christine, HR Leader, Fortune 500 health care company

Is it time to upgrade your operating system?
At Solutions Through Dialogue, we are committed to engaging business, education, and non-profit leaders and teams in coaching conversations and workshops dedicated to increasing effectiveness in leading change, reaching core goals, and forging an organizational culture that sustains the momentum.
Across all societal sectors, the need for change is unassailable. The future can't be created by looking through the rearview mirror. Our current organizational systems are perfectly structured for the results they are getting. And so are their leaders. A simple and often avoided reality is that we can't change systems without changing ourselves.
The bigger the vision, the bigger the complexity, the more leaders need to grow. We work with leaders and teams who choose to get better. Leaders committed to walking the talk by modeling capability to change. The first step in this creative process begins with setting a leadership effectiveness agenda and then drilling down to examine the beliefs and assumptions driving current behaviors that are limiting a leader or team's effectiveness.
The actionable insights that emerge from self-discovery better equip leaders to practice new behaviors and mentor others through their own difficulties in accomplishing change. If people are the problem, then they are also the solution. Effective leaders show up capable of unleashing human potential throughout their leadership system - beginning with their own.
Our leadership development services are designed to address your unique situation. We work shoulder to shoulder with you to discover the growth edge for your individual or team leadership effectiveness and craft a learning agenda aligned with your goals. Setting metrics for success and collecting data to assess growth are integral to the approach we take with our clients.
Linda has been an essential resource for our organization and a key partner to our leadership and Human Resources team.  She has conducted individual coaching, mediation, small group planning sessions, and large group training for our organization.  Linda is friendly, organized, and highly engaging - a true pleasure to work with.

Sarah, HR Director, Higher Education
Individual Coaching typically in a 6 – 12 session coaching cycle.
Team Coaching and Retreats custom designed to enhance team effectiveness.